RHS Distance Learning Units 1-2 – Plant Classification, Structure & Function and Plant Nutrition & the Root Environment Level 2 Certificate – UFDNTL02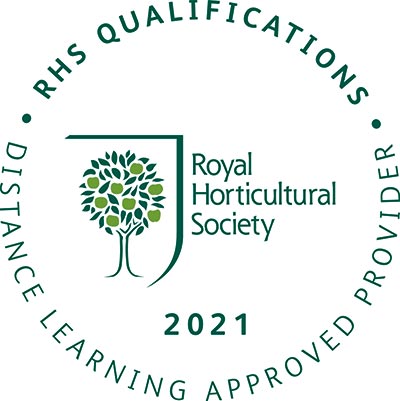 Looking for a career change?  Already in horticulture and looking to progress in your career?  RHS courses are internationally recognised for the highest standards, and now, thanks to distance learning, you can do all of this from the comfort of your own home!
Overview
Our state of the art online classroom allows you to view the course materials on a variety of devices, from your lap-top to your iPad, tablet or even your phone.  From here you can download our expertly written course materials, participate in quizzes to test your knowledge, watch videos, discover additional materials to expand your knowledge, upload your assignments and communicate with your course tutor. You will have unlimited support from your online tutor, for the duration of the course.
This course represents two out of the eight units for the full qualification, Certificate in the Principles of Horticulture. 
You will be using our online virtual learning environment, working through the resource materials and submitting assessments which will be marked and returned to you with feedback and feed-forward from your tutor. 
The full qualification is achieved by sitting eight unit exams which can be spread out as required. RHS exams usually take place in February and June, you can take your exams at Craven College or at an approved RHS exam centre of your choice. Exam fees are not included in the price of the course, therefore it is the responsibility of the student to book and pay for exams. Details can be found on the RHS website.
Completion of level 1 is not necessary, most learners can begin at level 2. 
Exams - The RHS have stated that the last opportunity to sit exams for units 1-4 will be June 2023. Please note that this includes resits therefore it's advisable to plan for exams to be taken well in advance of this final date.
Entry requirements: 
A good command of the English language is preferable, as the assessments and exams are written.

 

Basic IT skills and access to a computer and/or laptop with internet access are required.  Access to the online classroom is available on PC and IOS and Android operating systems.
Progression
After successful completion of the course you could progress to RHS level 3, or gain employment in the horticultural industry, for example: 
Work in a plant nursery, growing, selling and the management of plants

 

Maintain gardens and planting

 

Grow and sell house plants or plants in containers

 

Become a gardener at your local parks and gardens business

 

Start your own business

 

Progress into garden design

 
Part-time courses are term time only. See our
term dates
for further information.
Did you know that some of our courses are free if you earn less than £17,374.50? Call 01756 693 309 for further information.