RHS Distance Learning Units 7-8 – The Production of Outdoor Vegetables & Fruit and Protected Environments in Plant Cultivation Level 2 – UFDNTL05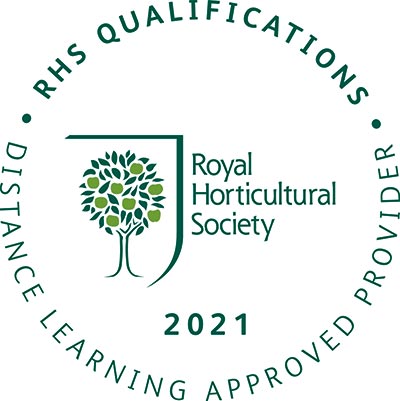 Looking for a career change?  Already in horticulture and looking to progress in your career?  RHS courses are internationally recognised for the highest standards, and now, thanks to distance learning, you can do all of this from the comfort of your own home!
Overview
Our state of the art online classroom allows you to view the course materials on a variety of devices, from your laptop to your iPad, tablet or even your phone.  From here you can download our expertly written course materials, participate in quizzes to test your knowledge, watch videos, discover additional materials to expand your knowledge, upload your assignments and communicate with your course tutor. You will have unlimited support from your online tutor, for the duration of the course.
This course represents two out of the eight units for the full qualification, Certificate in the Principles of Horticulture.
You will be using our online virtual learning environment, working through the resource materials and submitting assessments which will be marked and returned to you with feedback and feed-forward from your tutor.
The full qualification is achieved by sitting eight unit exams which can be spread out as required. RHS exams usually take place in February and June, you can take your exams at Craven College or at an approved RHS exam centre of your choice. Exam fees are not included in the price of the course, therefore it is the responsibility of the student to book and pay for exams. Details can be found on the RHS website.
Certificate in the Principles of Horticulture  - Course update - September 2020
The RHS is in the process of updating its qualifications which will be available from September 2021. Learners who enrol before September 2021 will be able to complete the course and gain the qualification they have enrolled on, by the end date specified by Craven College, and no later than the dates below.
Units 1-4 Certificate in Plant Growth, Propagation and Development must be completed, assessments passed, and RHS examinations passed by June 2022. Last opportunity to sit these exams (including resits) will be June 2022
Units 5-8 Certificate in Garden Planning, Establishment and Maintenance must be completed, assessments passed, and RHS examinations passed by June 2023. Last opportunity to sit these exams will be June 2022 however resits will be permitted until June 2023
This qualification cannot be completed after these dates under any circumstances
Notwithstanding the absolute end dates above, the RHS have confirmed:
"We appreciate that some learners may have concerns about the validity of qualifications they have either fully or partially completed. We can confirm that no learner will be disadvantaged by the introduction of the new qualifications and will be able to achieve the qualification on which they have enrolled."
The duration of the qualification is clearly stated on this website, and you should plan for the eventuality of possible re-sits, as these will not be available after the above dates.
If you are unsure if this is the correct course for you, please download and complete the Initial Assessment document (in download section) then send to parttime@craven-college.ac.uk
Exams - The RHS have stated that the last opportunity to sit exams for units 5-8 will be February 2024. Please note that this includes resits therefore it's advisable to plan for exams to be taken well in advance of this final date.
Entry Requirements
A good command of the English language is preferable, as the assessments and exams are written.
Basic IT skills and access to a computer and/or laptop with internet access are required.  Access to the online classroom is available on PC and IOS and Android operating systems.
Completion of level 1 is not necessary, most learners can begin at level 2.
Part-time courses are term time only. See our
term dates
for further information.
Did you know that some of our courses are free if you earn less than £17,374.50? Call 01756 693 309 for further information.